CIC Market Solutions' financial communication agency, l'Agence ComFi, works with companies to design and disseminate an equity story that fully reflects their business models, strategies and potential. This approach builds on fund-raising projects and on fair valuation of the company by markets.
The agency also serves as listing sponsor for companies listed on Euronext Growth.
Advice on financial communication: define and deploy the equity story
CIC Market Solutions' L'Agence ComFi offers a full range of services for listed and unlisted companies that want to spotlight their strategy and potential with equity and bond investors or bank partners. The agency works alongside management on an annual basis or when needed to tackle specific challenges or projects (e.g. financial transactions, market sentiment surveys or the organisation of investor days).
Analysis and strategic advice
Adapt financial communication to evolving situations and market expectations: analysis of the consensus, benchmark, sentiment surveys with managers and analysts
Creating content
Showcasing companies' messages and goals in press releases, investor slideshows, URD / annual reports, letters to shareholders, and web sites
Manager training
Build convincing and compliant messages Prepare Q&A sessions
Investor and shareholder relations
Explain the equity story during roadshows, site visits, investor days Identify shareholders via TPI reports
Relations with financial media
Meet financial journalists, build a financial advertising strategy
Audio-visual services
Remain present through video and remotely: webinars and institutional films made in CIC Market Solutions' studio
Listing sponsor on Euronext Growth: turning a regulatory obligation into an opportunity
Companies listed on Euronext Growth must have a listing sponsor that advises them and monitors their regulatory financial communication. Thanks to its expertise in financial communication, L'Agence ComFi delivers a high level of value added in addition to its role as listing sponsor.
L'Agence ComFi
is ready to work with you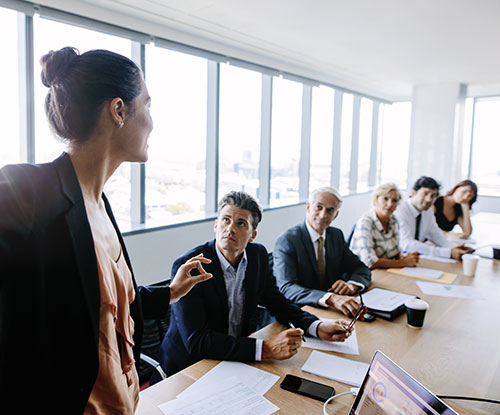 L'Agence ComFi is a team of financial communication consultants and specialists in audio-visual production and digital communication. A value added model at the service of Crédit Mutuel Alliance Fédérale clients.
L'Agence ComFi relies on its close proximity to analysts and investors to understand and anticipate market expectations, a vital phase for analysis and strategic advice on financial communication. The pro-active and creative team works with managers and investor relations teams on building build a communication strategy the quality and transparency of which enhances the reputation of the company and its staff. The financial communication consultants, who are also in charge of the listing sponsor activity for companies listed on Euronext Growth, are experienced in regulatory communication and work alongside companies on these subjects in order to promote their interests.
Specialists in audio-visual and digital communication production, using the studio and the editing equipment in CIC Market Solutions' Avenue de Provence offices, give companies the means to deliver their messages via content generators with strong audiences. The team puts financial content into video form for webinars, institutional films and video clips for social media, creating tailored videos that respect each client's editorial and visual practices.