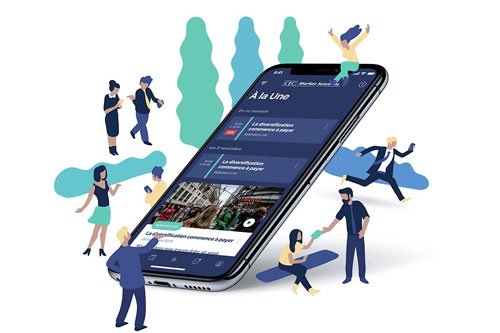 Our market expertise is just a click away
CIC Market Solutions shares with its business clients its insight into market trends in a video format, thanks to its live & replay function, available on CIC Market Solutions' mobile app (iOS & Android) and on its web site.
With more than 15 hours of expertise on video each week, CIC Market Solutions offers, based on the status defined by MIF2 regulations, content tailored to CEOs, CFOs and Treasurers who can ask directly questions to our economists, strategists and analysts , or even the top management of a listed company.
With this access to market expertise in video format, CIC Market Solutions offers its professional clients an effective tool with which to analyse trends and react to them in a timely manner.