Management, shareholders and investors need regular or more occasional external valuations of the company to set their respective strategies. CIC Market Solutions proposes two types of services depending on the need expressed:
Sponsored research: independent, regular research accessible to all equity investors
Assessment and diagnosis: work done for management and/or shareholders in support of their strategic objectives
Sponsored research: increase the stock market visibility of your company with investors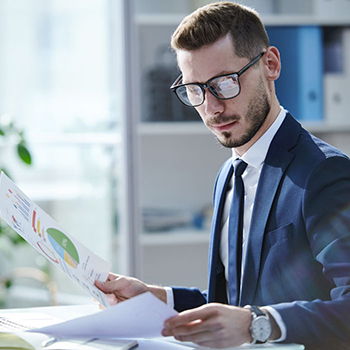 CIC Market Solutions provides for listed companies with a sponsored research offer, i.e. financed by the issuer. It combines the expertise of a dedicated equity financial analyst and broad distribution of the research to French and international investors.
The sponsored research offer provides the publication of one research note per year and publication of a shorter analysis of each financial news item about the company. These notes and analyses can be distributed very widely to French, European - particularly German - and North American investors.
The Corporate Access team offers targeted investor marketing to put the company in touch with investors, primarily through roadshows, forums and webinars. The replay video of the webinars is available on the CIC Market Solutions website and on its mobile app, for optimal visibility of the company for investors.
Assessment and diagnosis: our experts support your company's medium-term strategy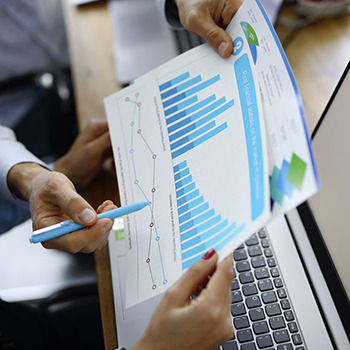 CIC Market Solutions offers assessment and diagnosis services to company managers and/or shareholders and provides them with tools for strategic thinking.
This service enables managers and/or shareholders, at each key stage of the company's development, to question and estimate the value creation that would emerge from a project under consideration: acquisition or disposal, development of a new activity or even a financial transaction project, for example.
In particular, CIC Market Solutions provides an analysis based on the return on capital employed. This is a genuine strategic management tool that can be used both to identify areas for improvement in terms of capital allocation and to gain a better understanding of how financial markets perceive certain management or development decisions.